I was born in Bucharest in 1981 and been living here ever since.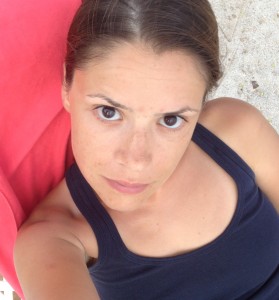 I started photography as an escape and as something new to learn. 'till photography I tried painting and music but I wasn't very good at it. Photography was different, it allowed me to express myself to the extent I felt the need to. I learned basic technique from an old book and used an old Zorki 4K camera with a scratch on the lens the size of a big fly. That didn't bother me and I can honestly say that some of the best photos I ever took, I took with that camera, without a light meter or other fancy equipment to help me out.
Photography is simply about two things, light and feeling, if either is lacking the results will also be mediocre.
In 2005 I started working at stock photography agency, Dreamstime as a photo editor. I was coming from an accounting job so this was a huge change. It allowed me to see how other photographers think and feel. Stock photography is not just about the two above mentioned things, it takes some thinking as well. You must be able to satisfy the customer, and, to do that, you must think like one.
I still love photography, after all this years, the feeling I get when I push the button and know that something pretty awesome will wait for me on the card. I still try not to overcomplicate things. I own a Canon 550d with a 24-70 L 2.8 lens, a 50mm and a 100mm macro lens, I use them mostly for my stock work or other assignments. My go to camera was, for 4 years, a Canon G10, which unfortunately took a drink of salty water and had to be retired from circulation. I now have a Canon G1x which is quite an amazing little camera with impressive lens and sensor quality.
I still believe that you don't need all the tech in the world to take a good photograph: Work with the light and feel with your soul and don't forget to breathe in between.
Ioana